SOVREN Yachts
SOVREN Yachts is born from the pursuit of excellence.
Pioneering in luxury hospitality, SOVREN Yachts is an amalgamation of Mahā Hotels & Resorts, the latest creation of the accomplished Adrian Zecha (founder of Amanresorts amongst others), partnered with the invaluable marine proficiency of the company's founder and CEO Stephen White, embodied in the designs of supreme craftsmanship of some of the world's most famous super yachts.
In an ideal world, the perfect yacht would be custom designed by the leading experts and the on-board service would be provided by industry specialists, not only hospitality professionals, but perfectionists in an industry that have been internationally noted for their excellence.
Welcome to SOVREN Yachts.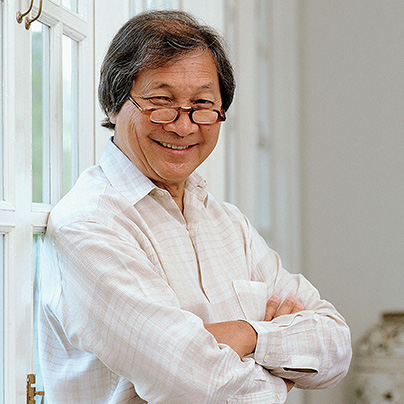 Adrian Zecha
Visionary Lifestyle provider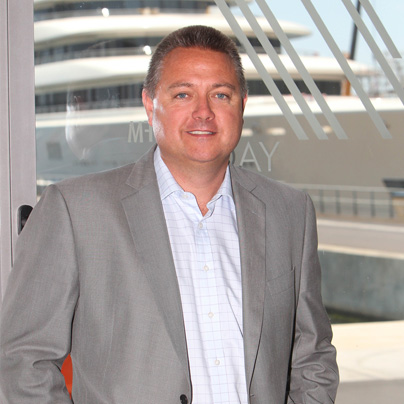 Stephen White
Yachtsman – Entrepreneur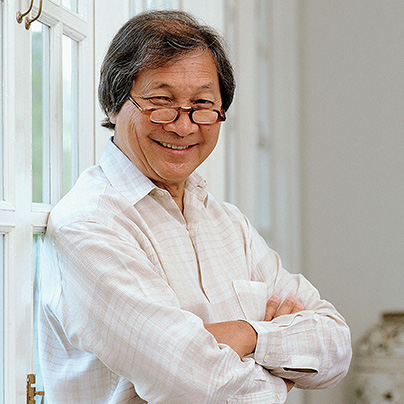 Adrian Zecha
Visionary Lifestyle provider
Adrian Zecha is one of the world's leading creators and operators of award-winning, Luxury hotels and resorts. As the founder of world famous Amanresorts, Mr. Zecha is renowned for developing distinctive properties that redefine the destinations in which they are set. Mr. Zecha was one of the three founding partners of Regent International Hotels Limited (RIH), where he was responsible for the development and financing of RIH's hotel projects and the company's rapid growth into one of the world's leading operator/owners of luxury hotels. Mr. Zecha was also a founding shareholder and non-executive director of Rafael Hotels Limited. This joint-venture company with Georg Rafael was subsequently sold to Mandarin Oriental Hotel Group.
In 1988, Mr. Zecha established Amanpuri, the first Amanresort and in so doing, reinvented the luxury vacation experience. His visionary philosophy was to create elegant, boutique accommodations with a minimalist and environmentally sensitive approach, combining intimacy and style with unparalleled service. This formula has since been replicated at Amanresorts worldwide to great acclaim. Through innovations and a keen understanding of the expectations of the luxury traveler, Mr. Zecha has helped define some of the most unique hotels and resorts in the world.
X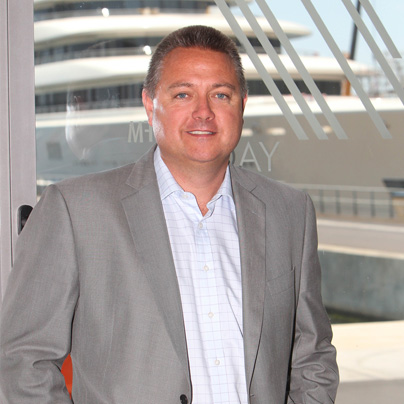 Stephen White
Yachtsman turned entrepreneur
Stephen White is fast becoming one of the leading entrepreneurs in the marine industry, paving the way in how super yacht luxury is being redefined. With a thirty year career span in yachting, Stephen has logged well over 500,000 miles of super yacht sailing experience all over the world, now combined with seven years at the helm of his shore-side businesses. He is known in yachting circles for his strong business sense and dedication to a higher standard of excellence. He showed his unique skills very early on in his career, when he started as Chief Officer on the classic 70 meter (229'6 ft) motor yacht "Rosenkavalier" from 1989-1992, and quickly rose to captaining the 58 meter (190'28 ft) British build Jet yacht "Chamar" from 1992-2009. Alongside his yachting career, he started his first successful property company in England in 2001.
Stephen's involvement in yacht management lead him to recognize how rapidly the industry was changing both technologically and aspirationally, with new requirements and interests as well as higher expectations of the new generation of super yacht owners. In 2009 he began International Yacht Register, defining what is termed, the "IYR Advantage". He developed a new business model which combined a higher level of service to the yacht owner alongside redefined fees and cost advantages. In doing so, Stephen irretrievably rocked the super yacht landscape. One year later, he sold the 67 meter (219'8 ft) Lürssen built MY Apoise, and in 2011 along with his business partner Captain Stephen Warren launched the 81 meter (256'7 ft) Devries "Feadship" motor yacht "Air".
In 2014 along wit Jonathan Breene, he began SOVREN Yachts, in a first time super yacht/hotel partnership with Setai Hotels and Adrian Zecha. Here, he saw how hotel luxury and design could be co-opted with the super yacht experience, and thus introduce a maritime extension of luxury lifestyle to a whole new audience of potential sea lovers.
In addition to SOVREN Yachts, Stephen also developed Sovren House, which oversees companies such as the Barcelona based "Nautical Academy". With construction completed in late 2013, the Academy trains yacht crew to the higher ascending levels of excellence that the new and more advanced mega yachts and cruise ships demand. it also houses a unique culinary "school of inspiration", where chefs are able to continue to develop culinary skills under internationally recognized celebrity chefs in all areas of cuisine and emerging cuisine on high-performance vessels.
X